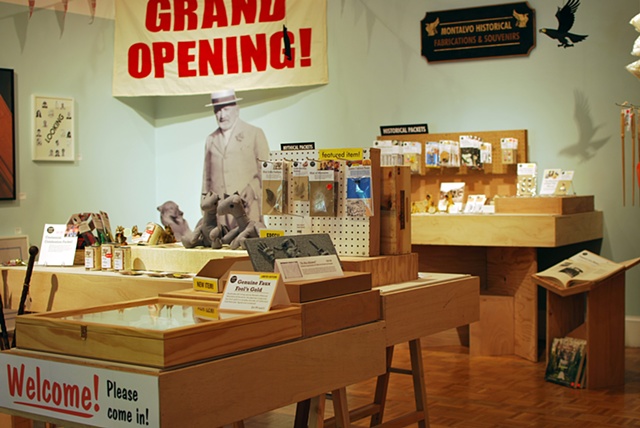 INSTALLATION VIEW:

Montalvo Historical Fabrications & Souvenirs
2012
Site-specific installation with repurposed materials, crafted and/or modified souvenirs, and public engagements.
View from the entrance.



Under the moniker The Marianas* Bay Area artists Michael Arcega and Stephanie Syjuco are collaborating on a functioning souvenir pop-up shop that responds to Montalvo's 100th Anniversary as well as its place in the history and politics of California. By fabricating fictional objects and selling them directly to the public, the work playfully yet critically examines notions of memory and the commodification of historical "artifacts." During the exhibition the artists will be working on-site in the fabrication and production of their limited-edition collectables, and will be conducting a series of informal public workshops and events on the creative fictions of souvenirs.